Meet Cory - one of our volunteers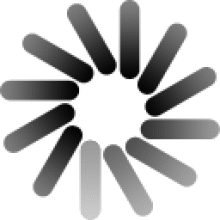 Cory started volunteering at Bridge Community Farms after his Prince's Trust programme came to an end. He completed a two week placement and enjoyed his time so much that he wanted to continue to contribute to the farm. We caught up with Cory to find out what volunteering at Bridge Community Farms means.

How long have you been volunteering at Bridge Community Farms?
I've been volunteering at Bridge Community Farms since the beginning of May. I know that might not seem very long, but I've been here nearly every day since!
What tasks do you do?
I work alongside the rest of the team on the jobs that need doing that day.. As the farm is new there have been lots of crops to plant so I've been planting potatoes, fruit trees, and onions – until now I didn't realise there were so many different ways to plant things! I've also helped make some raised beds.
What is the best bit?
Being outside everyday is definitely the best thing. Whether it's raining or the sun is shining I don't care – as long as I'm not stuck inside. I like having a list of jobs to work through and being able to just get on with it. It's such a good feeling at the end of the day when I can see the progress we've made, and I'm motivated for the next day.
What have you learnt so far?
I've learnt a lot of new skills, from working by myself but also as part of a team. I've also learnt about the land, Latin names for plants and knowledge of different planting techniques but I feel I have so much more to learn!
How much do you have to commit?
At the moment there is so much to do to get the farm ready before summer we really need more volunteers. At the moment I'm volunteering every day but that's my choice – most people come along for a few hours through the week.
What do you do outside of volunteering?
I am looking at what other jobs I might want to apply for. Before my placement at the farm I hadn't thought that this type of work would appeal to me, but now I want to find a job like this. Volunteering at Bridge Community Farms is giving me the opportunity to learn so much and equipping me with all kinds of skills to help me find a job to move on to.
If someone was thinking about volunteering at Bridge Community Farms, what would you tell them?
Just come down and get involved! Everyone is really nice and will make you feel really involved. Come along to one of the farms induction days on Tuesday mornings (9:30-12:30pm) – I hope to see you there.
If you'd like to find out more about volunteering at Bridge Community Farms please email Collete at volunteers@bridgecommunityfarms.co.uk