National Citizen Service volunteers create beautiful therapeutic garden at Bridge Community Farms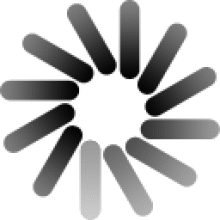 Earlier this month we were delighted to welcome a group of young people from the Youth Fed Ellesmere Port National Citizen Service (NCS) who chose Bridge Community Farms as the partner for their social project.
The Youth Federation is one of the North West's leading youth charities providing support to 5,000 young and vulnerable people aged from eight to 25 years every year. Youth Fed inspires more than 2,000 young people aged 15–17 every year to engage in social action and delivers the Government's National Citizen Service across Wirral, Halton and Cheshire. Through a combination of residential programmes and works shops, NCS equips young people with life-enhancing skills and helps them to build a new network and engage with community groups.
Two NCS groups came along to plant flower beds in our mandala garden in memory of a friend who very sadly took his own life. Mandala is Sanskrit for 'circle' and so our mandala garden comprises several beds in the shape of a circle. The garden will be used as a therapeutic environment for people with mental health problems and who may themselves be experiencing suicidal feelings. Research has shown that getting outdoors and doing activity such as gardening can help alleviate depression and other mental health problems – this kind of therapy is known as ecotherapy.
The NCS volunteers spent several days with us planting up the garden and on the final day the Deputy Mayor of Ellesmere Port, Cllr Lynne Clare, paid us a visit and admired the young people's work.
See more photos on our Facebook page.