Bridge Community Farms Joins Share On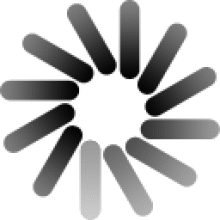 Bridge Community Farms is a social enterprise based in Ellesmere Port, Cheshire. We are a working farm that brings together people from all parts of the local community and offers those in need a helping hand. Our main purpose is to offer permanent and sustainable jobs to people who are long-term unemployed, by growing and selling fruit, vegetables, salads and herbs to the local community
We have launched!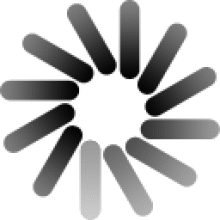 The farm on Mill Lane officially launched on Monday night. The launch event brought together the local businesses, charities and individuals who have supported us in the early stages and helped us get set up.
These included Greif UK, Knights Solicitors of Chester, Santander, Costco Wholesale, Wates Construction, Urenco Ltd, the Business Network Chester, Cheshire and West Chester Council, West Cheshire College, Whitby High School, the University of Chester, Brian Kennedy Trust, Healthbox CIC, EPNAVCO and SEED.
The Lord-Lieutenant of Cheshire, who had the original idea to establish an enterprise that created jobs for local people who have been unemployed long-term, joined our Farm Manager Ola Rug in a tree planting ceremony to mark the official opening.
The Lord-Lieutenant of Cheshire, David Briggs, said: "The reason that the word 'bridge' is in the name of the farm is because we wanted to act as a bridge between different sectors of our society and get them all working together for the common good. Through Bridge Community Farms we see local businesses working with the local authority and together they have worked with a number of other organisations and some local philanthropists to help the long-term unemployed and other marginalised groups throughout Cheshire West and Cheshire.
"There are many initiatives that help people who are out of work by teaching CV writing or helping to improve interview skills. But they can't actually provide them the job. What Bridge Community Farms does is create real jobs for people who might not otherwise have had a job. And that is, I think, genuinely different.
Francis Ball, Director of Bridge Community Farms, said: "This is a very exciting and pivotal moment in the young life of Bridge Community Farms and I want to thank everyone who has helped us get to this stage. We wouldn't be here without generous donations from local businesses and trusts and the fantastic support from our amazing volunteers, who are all helping us to grow better lives in Ellesmere Port. We look forward to growing our team and bringing together all parts of the local community for everyone's benefit."
See photos of the launch event on our Facebook page.
Brexit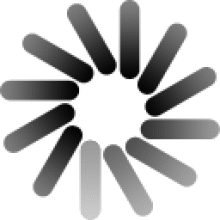 It seems that before the UK general election almost every news item was about immigration. There were claims and counter claims about the numbers and benefits of immigration into the UK. This was clearly about politics and not the economics of the situation because now we hear very little about the numbers of immigration - immigration is something that is happening to those unfortunate to be drowning in the Mediterranean Sea.
Now the debate has changed and we are now concerned with the effect that leaving the UK and the subsequent drop in immigrants' rights to work in the UK will have on UK industry and agriculture.
Agriculture is now seriously getting worried – who is going to be picking our fruit is a question being asked.
See the link for an example: http://www.theguardian.com/uk-news/2015/jun/13/farmers-fear-eu-referendum
Perhaps the deniers and those arguing to reduce immigration and leave the EU can give us an answer?
TAT Conference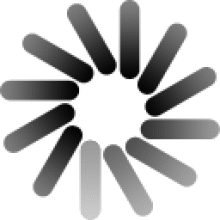 TAT international conference workshop took place in Rugby College on 14th and 15th May 2015
The Warwickshire Race Equality Partnership (WREP) facilitated the event. The event was a dissemination of the TAT Project. During the day partners and colleagues addressed the issues surrounding Xenophobia and the underlying causes that make people feel threatened by immigration.
Become a BCF Buddy Mentor
To celebrate Volunteers' Week we are looking for new volunteers to join our Buddy Mentor programme to support community volunteering workdays at Bridge Community Farms in Ellesmere Port.
We want to support people with mental health problems, physical and learning disabilities and/or recovering from addictions and we need people to help us.
The aim of our Buddy Mentor programme is to help us maintain a supportive, welcoming and safe environment at the farm. Our community volunteering programme offers purpose, structure and meaningful work and helps develop life skills that can help recovery and support personal development.
As a buddy mentor you will play an important role in supporting fellow volunteers and co-ordinate tasks. This role will allow volunteers with extra support needs to contribute to the farm in various ways. Our mentors will help run practical activities and are available to volunteers who need extra guidance or help with settling in and getting to know the farm.
Our Buddy Mentor programme is for more experienced volunteers who are interested in taking on extra responsibility, particularly those who are interested in supporting volunteers with mental health problems, physical and learning disabilities.
How do I become a Buddy Mentor?
Ideally you will already have some work or voluntary experience in working with people with mental health problems or physical and learning disabilities, along with a passion for helping others.
If you have interest in health and wellbeing, have good people skills and you'd like to support people to get involved at our farm, we'd like to hear from you. Anyone interested in becoming a Buddy Mentor will have an initial induction to get to know the rest of the team and how the farm works.
You will need to attend a free one-day training programme and then we will give you ongoing support to become a mentor. The training day will include an overview of our approach and activities, an introduction to social and therapeutic horticulture, and health and safety and guidance on supporting vulnerable adults.
If you are interested in becoming a mentor please contact our Volunteer Coordinator Collette at volunteersbcf@gmail.com or call her on 07847 824 910.
FAQ's
How much time do I have to commit?
We are looking for our mentors to commit to 1-4 volunteering sessions per month. We need mentors to be able to attend our Community Volunteering sessions on Tuesdays, Wednesday or Thursdays. We are also looking to support school groups visiting the farm on Mondays or Fridays in the very nearest future.
Why become a mentor?
This programme will help volunteers improve their communication skills and gain experience working in community farming and social care settings. We are also in the process of developing a personal development training programme with other local organisations, which you might be interested in joining in the future.
You will get regular supervision, support and training where appropriate to develop your own skills. The role will provide you with the opportunity to give something to the community, make new friends, and develop the valuable work of the farm.