Our employment programme welcomes Josh...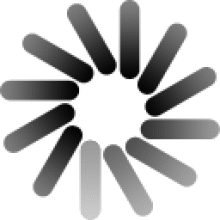 Introducing Josh...
Bridge Community Farms aims to grow better lives. Through growing produce and selling it to the local community, we will be able to offer employment opportunities to local residents who have for one reason or another struggled to find and keep work. Every person we support in this way will enable Bridge Community Farms to grow, and not just in the agricultural sense.
We will be offering temporary and permanent opportunities for people who are long-term unemployed and valuable work experience for those who need it. There can be a number of reasons why a person hasn't accessed employment for a while including a lack of opportunities, ill-health or caring responsibilities. Everyone has strengths and something to offer but being out of work for a long time can knock a person's confidence or create unhelpful gaps in a CV, which present barriers to finding a new job. We see our role as helping people overcome these barriers to gain permanent and sustainable employment (whether it's related to farming or not).
Recently we ploughed our first furrow and we are now really pleased to welcome Josh to Bridge Community Farms. Josh is the first person to participate in our employment programme and we caught up with him to find out more about his experience and aspirations for his new role.
Tell us a bit about yourself... I'm 29 and have lived most of my life in Ellesmere Port. In addition to building computers and playing online games, I'm pretty outdoorsy and enjoy playing sports, photography and travelling.
How did you find out about Bridge Community Farms? My employment advisor told me that Bridge Community Farms was holding interviews for a new position at the Ellesmere Port Job Centre Plus. I was interested, so my advisor helped me to prepare for the interview. This preparation gave me the ability and confidence to deal with the questions in the interview, to the best of my ability. The interview went well and was also very informative – I was told a lot about Bridge Community Farms and the work that I would be doing.
Had you been out of work for a long time? I became unemployed in February 2014, so I was out of work for almost a year, despite support from my personal advisor at the Job Centre Plus and courses designed to improve my CV.
Do you have to be a farmer to work at BCF? No! Most of my working life has been spent either working in warehouses, production and retail. I'm not a farmer – though I have grown a bit of rhubarb with my dad! I'm not afraid to get my hands dirty and I'm committed to learning everything I need to know for my role.
Is it all digging and raking soil? My first few weeks at the farm have been really varied. My work has involved some admin tasks and a lot of planning and research and practical jobs like helping to put up the polytunnels. There's a lot to do and learn before harvest - including learning propagation techniques and the Latin and scientific names for plants, trees and shrubs. I'm also really enjoying seeing all the plans and work come together for when we enter the growing season.
Will you stay? Its early days, but I hope to gain full time employment after my 3 months probation period. My plan is to become a capable grower, and then a teacher and supervisor in the future.
Would you recommend working at Bridge Community Farms? Definitely. It's an exciting project and I feel part of a close-knit team, who are all passionate about making it work. I have already begun to spread the word about the farm, telling family and friends about it and hopefully they will want to get involved at some point!
To find out more about our employment programme please email info@bridgecommunityfarms.co.uk
Want to join our team?
Bridge Community Farms is looking for a part-time Growing and Production Co-ordinator. This is an exciting opportunity to be part of the great team establishing our first farm in Ellesmere Port.
You will be responsible for our commercial horticulture farm, growing fruit, vegetables, salads and herbs to be sold through weekly boxes, market stalls, local farm shops and wholesalers.
Further details, including how to apply contact info@bridgecommunityfarms.co.uk.
Help needed with planting fruit trees at Bridge Community Farms!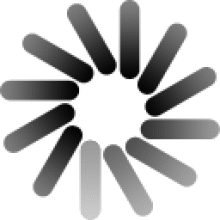 Whatever your age, planting trees is an experience you will never forget. Volunteers are welcome to join the group who meet every Tuesday from 9.30am-1pm for volunteer workday at the community farm on Mill Lane, CH66 3TH.

You will need to wear suitable outdoor clothes and footwear and bring a packed lunch and soft drink with you. All tools will be provided.

You will be helping pave the way for the planting of over 500 mixed fruit trees, including apples, pears, plums and cherries. They will grow over the next few years and give the community a great source of local delicious fruit!

Come and get involved – everyone is welcome. For more details or to sign up to volunteer contact our Farm Manager Ola Rug on 07825 840 595 or email her at orug@bridgecommunityfarms.co.uk
New community notice board thanks to Greif UK Ltd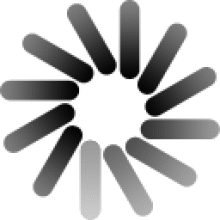 Thanks to apprentices at Greif UK's HQ in Ellesmere Port, we now have a brand new community notice board. So if you want to know what is coming up at Mill Lane farm, you can find out there!
Greif has been a supporter of Bridge Community Farms from the very beginning. Last year the company's charitable trust made a very generous donation of £36,000 to help us get started.
Francis Ball, Chairman of Bridge Community Farms said: "Greif's ongoing support is invaluable and we are enormously grateful to them for continuing to offer their time and resources to get the farm up and running."
The community notice board is located at the entrance to the farm site at Mill Lane so keep your eye on it for forthcoming events and other opportunities that you can get involved in.
Thanks to URENCO!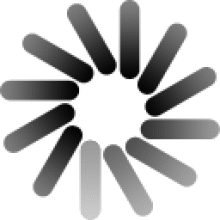 Bridge Community Farms is pleased to have sponsorship from local company URENCO UK Ltd to help develop Mill Lane Farm.
With their help we are ploughing ahead to create permanent and sustainable jobs to people who are long-term unemployed, by growing and selling organic fruit, vegetables, salads and herbs.
We are currently looking for volunteers to help set up and develop the farms facilities, for more information and to get involved please contact Collette at 07847 824 910 or email volunteers@bridgecommunityfarms.co.uk